I use a material language to describe immaterial realities.
I do this in a holistic way that integrates my studio practice and my life - waking and dreaming, banal and spiritual. Each project is expressed with specific mediums and processes, but I am consistently drawn to physical materials. In a world suffocating with objects, I believe that by mindfully contemplating the nature of matter and its interactions, we might find deeper ways to connect to essential life forces.
The way I see "stuff" is a sort of animism: I believe that all collections of matter have a capacity for life, personality, and can speak through arrangement, balance and context. The messages are there for all of us to see but they often need translating, so I use my experiences as an architect, carpenter and mechanic to speak the language of systems in a variety of dialects. As something leans, pulls or fastens, it describes an attitude or a part of a story. I explore all possible situations to draw intellectual and emotional connections between the inanimate and those of us who are animated.
I was born and raised in New York City, studied philosophy and architecture in college, and have crossed Turtle Island by car, train, or bicycle at least 7 times. I have attended residencies at the VT studio center, ACRE, This Will Take Time, SomoS, and BoxoPROJECTS, among others, and have shown my work across the US and in Europe, at AA|LA, BUOY, Space Gallery, Roman Susan, the Lust Gallery, 2C, and the Bronx Museum, among others. I am a member of the music group 7 Count, ocassionaly teach at Skidmore Collge, and currently live and work.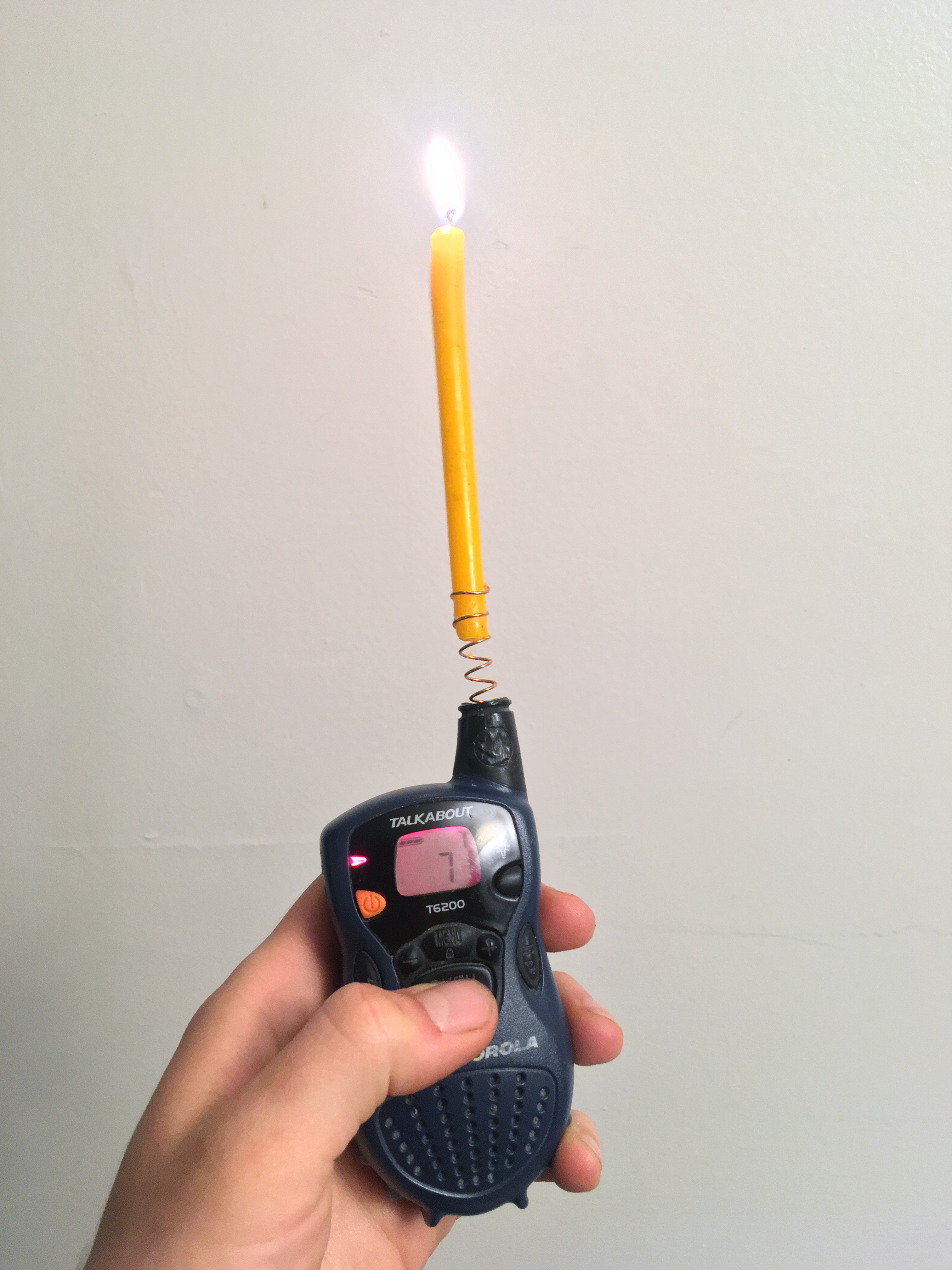 To get in touch:
︎ info@angusm.cc
︎ tumblr
︎ newsletter
︎ twitter
︎ Seven Count
Back to index
CV

* New York, NY, 1988
BA - Wesleyan University, 2010

Solo and duo exhibitions
2019 Coincidence Control - Brattleboro Museum and Art Center, VT
2018 Friendmaking - SomoS Arts, Berlin, Germany
2017 Thus Far Gone - 2C, an in-home gallery, New York, NY
1 Buy 1 Get Free - SPACE Gallery, Portland, ME
Will Have Been - AA | LA, Los Angeles, CA
2016 This Was the Future - St. Michael's College, Colchester, VT
2015 Float - Keene State College gallery, Keene, NH
Extracted from Nature - Salem Art Works, Salem, NY
2014 Prototype - Buoy Gallery, Kittery, ME
Humors - Bennington Museum, Bennington, VT
2010 Dormant - Ezra and Cecille Zilkha Gallery, Middletown, CT

Group exhibitions
2021 Land Chapters - Artist Field, Richmond, VT
2020 At, For, By, Of, About - Hyde Park Art Center, Chicago, IL
2019 Paradise : Parallax - Boxo Projects, Joshua Tree, CA
Streetlight, Revisited - Roman Susan and Wedge Projects, Chicago, IL
2018 Reading Room - Public Access Press, Omaha, NE
From Away - Overnight Projects, South Hero, VT
Feverish World - UVM, Burlington, VT
2017 Downloading #vaporfolk - BV:BKV, Bregrenz, Austria
Now Then, - Little Berlin, Philadelphia, PA
Property - Roman Susan, Chicago, IL
2016 Things Themselves - Vernon Gardens, Los Angeles, CA
Signs Point to Yes - Sage Street Mill, Bennington, VT
A World Where Flowers Mean Something - ACRE Projects, Chicago, IL
Streetlight - Roman Susan, Chicago, IL
2015 #vaporfolk #hollyvvoodoo - The Lust Gallery, Vienna, Austria
Memory Work - Carving Studio & Sculpture Center, Rutland, VT
Spring Benefit - Momenta Art, Brooklyn, NY
2014 Of Land and Local - BCA Center, Burlington, VT
2012 Viewers Like You - BF Bifocals, New York, NY
2009 Intersections - Bronx Museum of the Arts, Bronx, NY

Architecture projects
2019- Oak Street - Single family residence, Troy, NY
2014 Corn Crib - Landscape interpretation space, N. Bennington, VT
2009 Live Wired - Urban plan for the Grand Concourse, Bronx, NY
Bundalow - Schuylkill Education Center, PA
Splitframe - Audubon bird-viewing platform, Portland, CT

Interactive sound installations with/as Seven Count
2020 (re)Sounding, Bennington Museum, Bennington, VT
2019 After the Tone, Lake George Arts Center, Lake George, NY
2018 Blobfest - Community Arts Phoenixville, Phoenixville, PA
2017 Request Line - Buoy Gallery, Kittery, ME
Invitation - Border Patrol, Portland, ME

Curatorial projects
2020 Medium Rare - Online exhibition
2019 Innerstates - Skidmore College, Saratoga Springs, NY
2016 Connected Through the Land - PMcC House, Bennington, VT
2013 Sound Floor - Judson Memorial Church, New York, NY
2013 Listening - Farm Theater Projects, New York, NY

Residencies
2021 Artist Field - Shelburne, VT
2018 SomoS - Berlin, Germany
Camphill Soltane - Phoenixville, PA
2017 This Will Take Time - Point Arena, CA
Cooperstown Biennale - Cooperstown, NY
2016 BoxoPROJECTS - Joshua Tree, CA
2015 ACRE - Steuben, WI
2014 Virginia Center for the Creative Arts - Richmond, VA
2013 Vermont Studio Center - Johnson, VT

Awards and grants
2018 VT Arts Council Development grant
2016 VT Humanities Council grant
2015 VT Arts Council Development grant
2014 Threshold: Official selection, VTIFF International film festival
2009 Live Wired: 3rd prize, Intersections competition
Bundalow: Winner (1 of 7) Gimme Shelter competition
2010 SplitFrame: AIA Small Projects Award (honor)
2009 SplitFrame: Connecticut DEP Green Circle Award

Teaching and Lectures
2020 Assistant Professor, MDOCS, Skidmore College
Guest critic, Syracuse University MFA
2019 Assistant Professor, MDOCS, Skidmore College
2016 Artist talk, Skidmore College
Guest lecture, Bennington College
Visiting artist, St. Michael's College
Artist roundtable, Keene State College
2015 Guest lecture, Skidmore College
Workshop, Artistic Technology Research
Artist talk, Salem Art Works
Visiting artist, Keene State College
2014 Artists talk with Ben Seretan, Flux Factory
Guest lecture, Bennington College
Artist talk, Pecha-Kucha, Burlington City Arts
Artist talk, Green Mountain Academy

Publication
2021 Playing for Now - Risky Forager Records
2018 Request Line - Risky Forager Records
"Cleverer Hans" in Mirror Mirrored - Gwarlingo Press
Reading Room - Public Access Press
2017 Seven Count and Invitation - Risky Forager Records
Figures - Self published
Dream Journal, issue 1 - Self published
2015 Bushes of Bennington County - Self published
2014 "Ascertaining" - FRAME Journal
2013 "Build Thread" - BF Bifocals Zine 1
2010 "Return to Nothingness" - 3 Quarks Daily
2009 "Decked Out" - Landscape Architecture Magazine

Book fairs/festivals
2018 Overland Art Book Fair - w/Border Patrol
2017 Detroit art Book Fair - w/ Overnight Projects
New England Art Book Fair - w/ Border Patrol
Boston Art Book Fair - w/ Border Patrol

Permanent collections
Virginia Center for the Creative Arts - Richmond, VA
Bennington Museum - Bennington, VT
Various private collections

Press
"(re)Sounding at the Bennington Museum" Art New England, 3/2020
"Coincidence Control" Art New England 6/2019
"Will Have Been at AA|LA" Art and Cake 2/2017
"Things Themselves at Vernon Gardens" Contemporary Art Review LA 10/2016
"Make Some for Angus McCullough" Take Magazine 8/2016
"Artists to Watch" Take Magazine 1/2016
"Olitski and McCullough in NH" Artscope Magazine 11/2015
"The States Project" Lenscratch.com 10/2015
"Memory Work" Seven Days VT 9/2015
"On Home Turf" Gwarlingo 7/2014
"All About Everyday Things" The Berkshire Eagle 5/2014
Feature - Freunde Von Freunden blog 3/2014
"Smaller, Better, Stronger, Lighter" Architizer 7/2010
"Grand Visions for a fade Bronx Boulevard" The NY Times 11/2009
"Intersections" The Architectural Record 9/2009
"Grander than Ever" The Architect's Newspaper 8/2009
"The Birds and the Beavers" Dwell Magazine 10/2009
"AR2: Work" The Architectural Record 1/2009